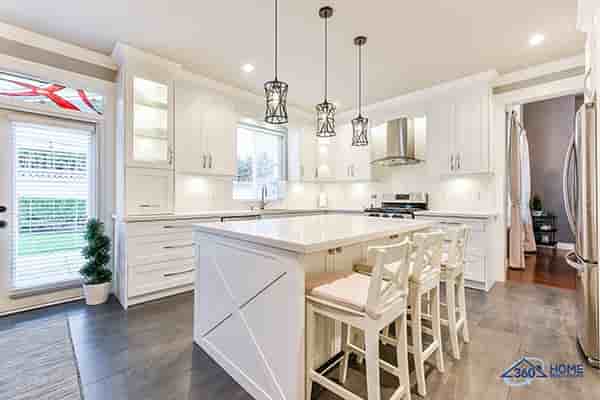 Whether your space is a bit cramped, a little outdated or just not a true reflection of your current style, a home renovation in Vancouver may be just what you need to love your home again. If your home is more than a decade old or does not meet the current needs of your family, a home renovation is an easy way to turn a house that is only so-so into the house of your dreams.
Make the Most of Your Space with Home Renovation in Vancouver
In addition to creating a beautiful space that you love to call home, a Vancouver renovation brings many benefits with it, including the following more obvious benefits:
Increased space
Improved functionality
Decreased energy costs
Improved resale value later
Increased equity now
However, there are also hidden benefits that you may not have realized when you first created your renovation plan. These may include the following:
More space for family gatherings
A haven from the outside world
An easier time cooking at home
Your home renovation can be as large or as small as you want. You may want to gut your kitchen completely, knocking down walls to create an open concept dining space. On the other hand, a few new finishes in your kitchen and bathroom or a new layout for your family room may be enough to escalate your home. The key outcome of any good renovation is to make the space fit your needs.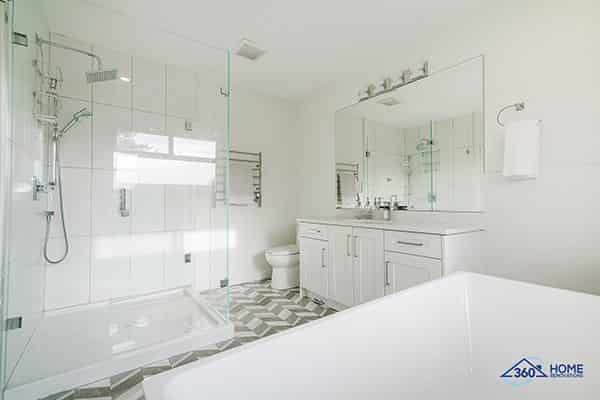 Bathroom and Kitchen Renovations in Vancouver
Two of the most popular renovations in Vancouver are kitchen and bathroom remodels. Both of these options provide excellent return on your investment and produce major results. A popular bathroom renovation in Vancouver is changing out the tub. The massive rectangular jetted tubs of yesteryear that were surrounded with tile encasements are frequently replaced with more traditional-looking tubs and larger, glass-enclosed showers. Other top design trends include black and white color palettes, gold and brass fixtures, compact storage spaces designed with hidden cupboards and Mediterranean-inspired tiles and patterns.
The kitchen is another high-impact area because friends and family often gather in this inviting spot. Your renovation contractor in Vancouver can help you modernize your space so that cabinets, sinks and appliances work best for you. Opening up your space with an island that includes seating is a top choice in our area. Luxe appliances, open shelving and marble countertops can take your family kitchen from glum to glam.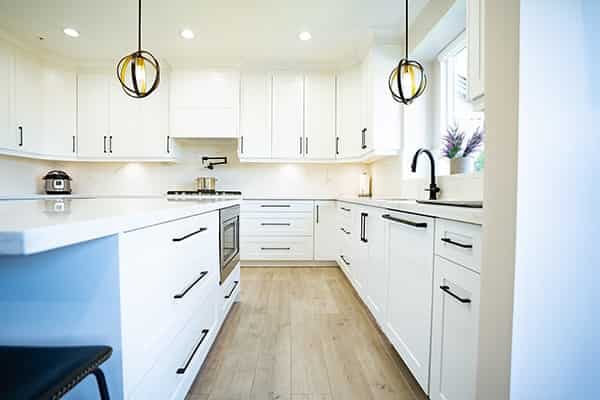 Choose 360 Home Renovations for Your Next Vancouver Renovation
We specialize in the following types of renovations in Vancouver:
And we proudly serve families across the Lower Mainland:
Renovation Company Vancouver
Renovation Company North Vancouver
Renovation Company Surrey
Renovating any part of your home is a big commitment that can be stressful and time-consuming if you do not know where to turn. At 360 Home Renovations, we have over 30 years of experience in making our clients' home dreams come true. Although we started as a family business focusing on carpentry, we now are a full-service renovation firm that can help with project management, design and installation so that every step of the process is simple and seamless.
Contact 360 Home Renovations today to schedule a Vancouver renovation or a complete home consultation.